For many NDIS participants, home nursing care is the key to having the best quality of life. It is possible to enhance one's safety, security, and self-sufficiency, to simplify the management of an existing medical condition, to prevent the need for unnecessary confinement, and to assist in the recovery process following an illness, injury, or hospital stay when care is provided in one's own home.
In this blog, trusted provider of complete nursing and home care, DHNCare, discusses the different types of home nursing care and their associated benefits. Read on.
What is Home Nursing Care?
Home care covers all professional support services that enable an individual to remain safely at home. In-home care services can benefit the elderly and require assistance to live independently or who has special needs or a disability. Depending on a person's needs, professional caregivers such as nurses, assistants, and therapists provide short- or long-term care at home. Home nursing care includes:
Assistance with activities of daily living such as clothing and showering.
Assistance in completing household duties in a safe manner.
Companionship
Services of therapy and rehabilitation
Nursing care for a sickness, disease, or handicap on a short- or long-term basis—including breathing tube and ventilator care
Different Types of Home Care
There are many different types of home care, they all have the same goal: to help people live happier, meaningful lives, and to help their families feel safe and comfortable.
Personalized Assistance And Companionship
Assistance with daily tasks like getting ready in the morning, getting dressed, and preparing meals, as well as other domestic chores. It promotes self-reliance and security. Additionally referred to as non-medical care, nursing assistant services, senior care, housekeeping care, supportive care, or companion care.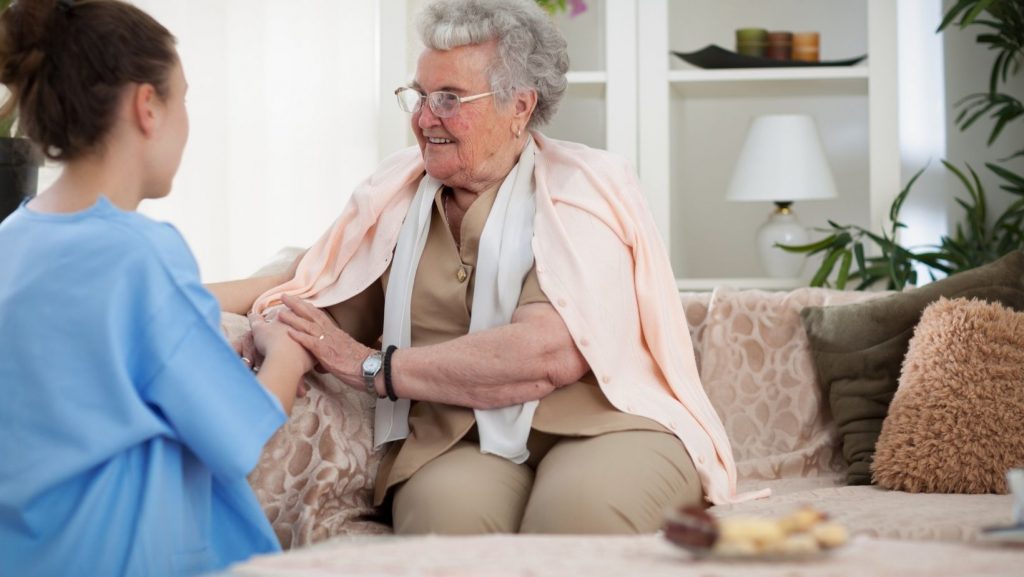 In-Home Nursing Care For People
Adults with a chronic illness, injury, or disability who require long-term, hourly nursing care at home. Also known as home-based nursing, long-term nursing home care, severe care, catheter care, ventilator care, shift nursing, hourly nursing, or adult nursing.
Healthcare At Home
It is the care provided by a doctor in a short period of time to help a patient avoid or recover from an illness, accident, or hospitalization.. Additionally referred to as home health care and intermittent skilled care, or visiting nursing care.
DHNCare Provides The Best Home Nursing Care
If you need home nursing care in Victoria, Disability Home Nursing (DHNCare) is the place to go. We are delivering the highest quality of nursing care in Victoria, Australia. We provide the best nursing services to people who need assistance with their clinical and personal needs. With the help of our clinical support nurses, we may customize the program to meet your special needs.
Get the best nursing care. Call us today!