As an NDIS disability support services and complete nursing home care provider, DHNCare can assist you in finding a suitable respite or accommodation, whether short-or medium-term accommodation, respite, private rental, or housing sharing. We pay attention to your housing needs and offer you a variety of housing solutions.

This blog discusses the NDIS respite and accommodation services DHNCare provides as a provider of NDIS disability support services. Learn more!
Supported Independent Living
The NDIS, referred to as "Supported Independent Living" (SIL), is the assistance people living with disabilities receive to complete their daily tasks at home. Everything we do daily, including personal hygiene routines like showering and dressing, is covered by SIL. This may have previously been referred to as shared supported living before the NDIS.
DHNCare is invested in your well-being and future success. We listen to you, care about you, and collaborate with you and your support system to develop a solution and assistance tailored to your special needs and living objectives. We can help with SIL services across Victoria.
Private Rental or Shared Accommodation
DHNCare offers private renting and house sharing solutions, which means that you can rent a property, unit, or house from the owner. This option may include living with others who may or may not have a disability, living with friends, or house sharing with other people.
Respite
Respite is a much-needed break for family caregivers, which benefits their social, physical well-being and ability to care for their loved ones. DHNCare offers temporary, short term or medium term respite as well as an emergency respite to family members who care for their loved ones living with disabilities.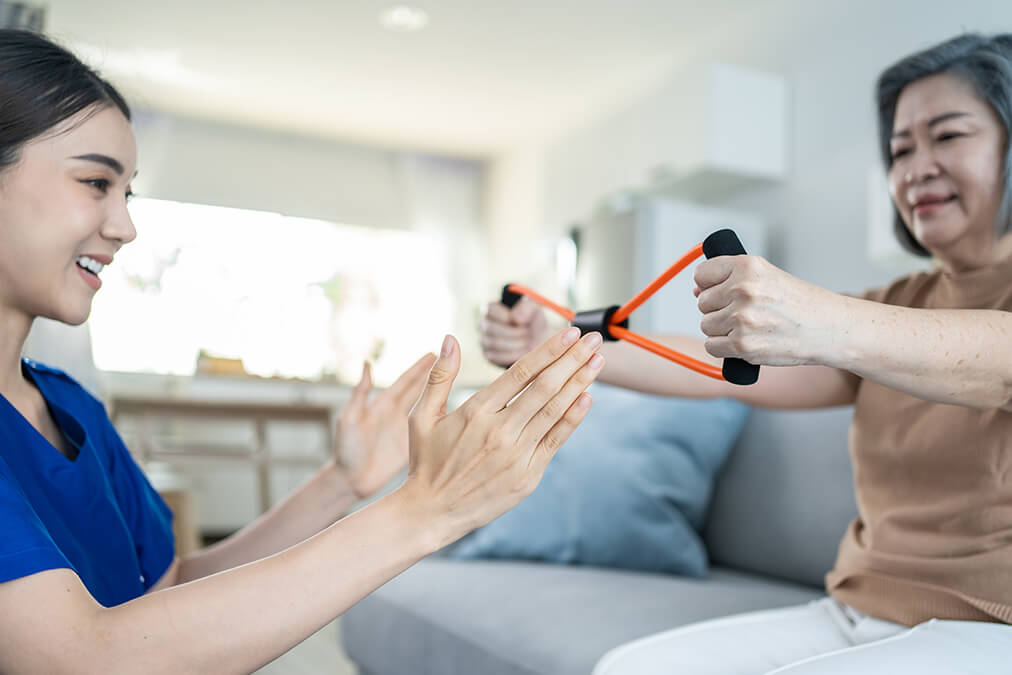 Short Term Accommodation
Our short-term respite helps the participant be assisted by someone else while providing their caregiver short-term breaks from their typical caring responsibilities. Our short-term accommodation may be the ideal solution for you if you want to socialise with friends or other people, improve your independent living or social development, or have a break from home.
Medium Term Accommodation
We offer our Medium-Term in cases where you need temporary housing before settling into a more permanent arrangement. Typically, MTA is used for a maximum of 90 days at a time. While you are staying in our MTA, we will assist you in living as independently as possible until you find a new place to live.
DHNCare Has the Right Place for You
As part of our disability support services, we provide secure and suitable respite and housing to help you live as independently as possible. We have a range of ways to assist you with supported independent living (SIL), including developing your abilities and helping you accomplish your daily tasks.
Be part of a friendly and caring community where you can express yourself freely. Call us now!